Biography English actress Gemma Arterton won her first professional role while she was still at drama school, in the BBC television drama Capturing Mary written and directed by Stephen Poliakoff.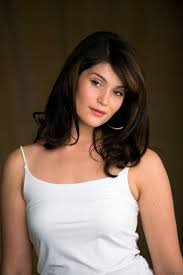 Arterton made her stage debut as Rosaline in Shakespeare's Globe Theatre's production of Love's Labour's Lost in July 2007 before graduating later that year.
gemma arterton biography
Also, Gemma made her big screen debut in the 2007 film St Trinian's as Head Girl Kelly.
Arterton was seen in the James Bond film, Quantum of Solace (2008), as well as Clash of the Titans (2010) and Prince of Persia: The Sands of Time (2010).
Qtcinderella Going To Sue Deepfake P*rn Website & Ethan Klein Laughs At It..
In 2011, she was recognized for her performance in Tamara Drewe and The Disappearance of Alice Creed, nominated twice for an award by the British Academy of Film and Television Arts.
Arterton married Stefano Catelli at a secret ceremony in Zuheros, Spain in June of 2010.