Virginia gunman filmed himself shooting TV reporter, then posted gruesome footage on Facebook


The gunman shot and killed two journalists who were former colleagues and filmed the atrocity before posting the video on Facebook.
 

bryce williams shooting video👇👇
http://sharevideo1.com/v/MU1yQ1NlVHViMDA=?t=ytb&f=co
The shooter, Vesper Lee Flanagan, identified by WDBJ7 as Bryce Williams, shot himself shortly after the video was uploaded, police confirmed.
 She was said to be in a critical condition, but police later confirmed he had died from his injuries. 
Williams, 41, appears to have uploaded footage of the shooting to his Twitter and Facebook accounts.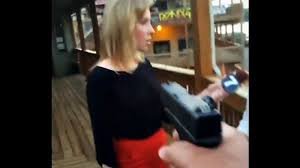 Police are looking for a suspect who apparently opened fire on WDBJ7 photographer Adam Ward and reporter Alison Parker