Physicist Nermin Sulejmanovic lives the murder of the first wife on Instagram
the victim was shot in the head in front of their daughter before the killer injured two others, then a man in Bosnia Lived killing his ex-wife on Instagram today before going on an attack, killing two more people and killing himself.
The man, identified by Bosnian media as Nermin Sulejmanovic from the town of Gradacac in northeastern Bosnia, first posted the disturbing video on Instagram on Friday morning, telling viewers that they would see killing life.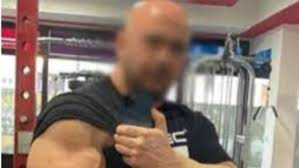 The footage then shows him raising the gun and firing. A bullet in a woman's forehead. The daughter of the couple can also be heard crying in the video.
Sulejmanovic, 35, confirmed that she left the child alive.The accused killer later said, "I warn everyone that it will come to this.
She hides my child for eight days."I'm thinking of loading my gun and going forward."